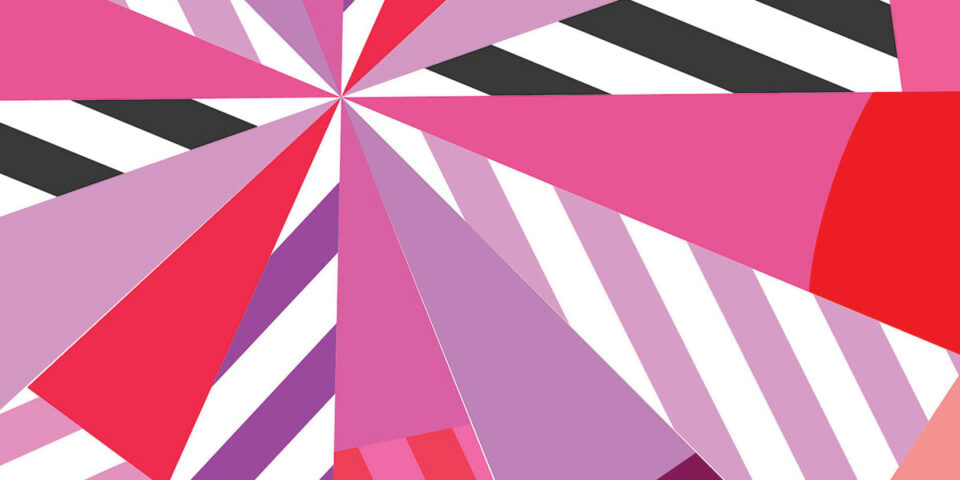 Expect to see a touch of the psychedelic 60's plastered around the city of Adelaide in the lead up to Mad March. The annual Adelaide Fringe Poster Competition has selected its winner and the result provides a 'kaleidoscope' of possibilities for further branding.
Designed by South Australian Graphic Designer Stephanie Mitchell, the conspicuous array of colourful shards and shapes make for a decorative display that have kept the 'digital theme' from recent posters. The competition winners from Fringe 2015, 2014 and 2013 all have a distinctly analog vibe compared to the entries from 2010-2012. This may have something to do with the development of a more digital looking Adelaide Fringe logo; although the recent update leans toward the 'craftier' side.
Adelaide Fringe Director and Chief Executive Heather Croall said the kaleidoscope-inspired design was "an image the judges kept getting drawn back to again and again".
The kaleidoscope has more than a touch of 60's psychedelia about it with mind altering patterns and movements. It's like a Fringe carousel and we want people to be brave, jump on board and see where it takes them.
"This year's theme was 'Walk on the Wild Side' and it was exciting to see people interpret that in a myriad of ways," Ms Croall said.
The Adelaide Fringe program for 2016 will be released on December 2, 2015.
Let's start a conversation
Contact us today if you have any questions or would like to start the journey. Our friendly and experienced team are here to help!