Web design in Adelaide that grows your business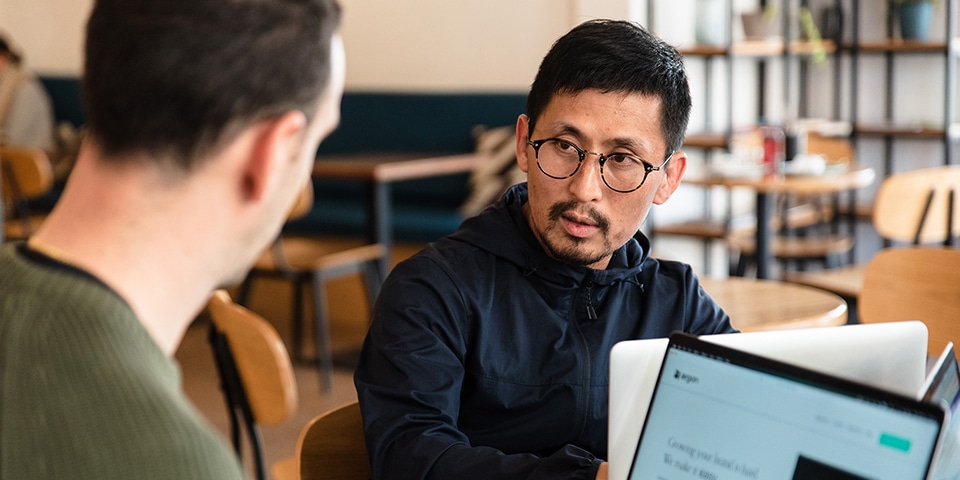 At Argon, we've been growing businesses through our web design in Adelaide for 16+ years.
We know you want a new or revamped website because it's a means to an end—which is why we take the time to understand what it is you need your website to accomplish for you. By doing this, we ensure the custom website we create for you is fit for purpose, supporting you on your path to growth and success.
No pre-purchased templates or themes here—the websites we create are custom made by our local team of web designers based entirely in Adelaide, South Australia.
---
Websites should be beautiful, but they should also be easy to understand and easy to navigate.
Don't make the mistake of prioritising fancy effects over clarity of message. If the two can work in tandem, that's great—but it's more important that your website provides an intuitive and compelling user experience.
The last thing you want is to cause visitors to 'bounce' away from your website because it was too confusing, too overwhelming, or requiring too much of them to get to the bottom of what it is you offer.
When it comes to website design, we start with the Home page first.
Your Home page is the most important page on your website—it's where many will have their first interaction with your brand online, and it goes without saying that first impressions count.
We get your Home page right upfront, as this helps set the style and tone for the rest of your site.
As we work with you on your website design, you'll enjoy a dedicated Project Leader who will be your main point of contact on our team and guide you from start to finish.
This allows us to foster enduring relationships; we don't view ourselves as just a one-and-done web design in Adelaide service but a long-term partner ready to join and support you as you grow your brand moving forward.
Everything we do is to make the web design process easy, steering you through each stage and even offering complimentary WordPress training after your website has been designed and coded so you know how to log in and use it (all our sites are built using WordPress).
Start the journey today—contact us on 08 8223 3099 or email info@argon.com.au.
Let's start a conversation
Contact us today if you have any questions or would like to start the journey. Our friendly and experienced team are here to help!